Welcome you to Hasen Jute Industries Ltd.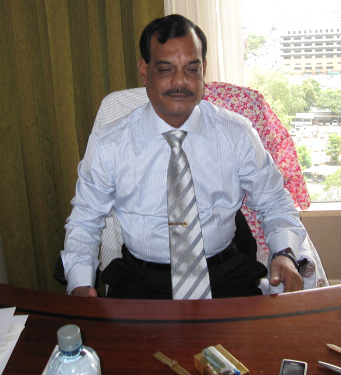 Dear visitor, I like to welcome you to Hasen Jute Industries Ltd. website. It's a beginning of a new relation ship with you & sourly the entire Green world.
First, let us inform you about our Mills – Hasen Jute Industries Ltd. – which combined together with brand new latest & highly reputed company's machinery. Hasen Jute Industries factory is fitted with new ultra modern safety equipments & every step we are taking to insure Green Environment.
Secondly, The Jute Mill is based on discipline, Time & quality control. The Mill is operated by the most experienced & skilled personals who are highly qualified in their sector of Jute Mill. We are trying to insure the internal environment Green.
Thirdly, Production- It is most important part of HJI (Hasen Jute Industries Ltd.). We are bound to achieve the highest quality with the emphasis on the time factor & product value. The Mill is established to produce 9270 metric tons/annum. But at the first faze (2013) it will produce 4635 metric tons/annum.
Finally, about the operation of Hasen Jute Industries Ltd. Our highly skilled experts teem always been to ensure that once we confirm a sale, our esteemed Buyers can relax as our highly skilled expert teem will work hard to fulfill the contract. It is our utmost priority to ensure the best quality goods with minimum time & the 24/7 service – to keep our valued customers satisfied.
We would take this opportunity to thank all the stakeholders involved in our operations for contributing. We acknowledge the fact that without everybody's support of the Buyers, Employees, Banks and Insurers among others this success would not have been possible.
I want to argue every body to make approach to the Green World. Please take a small step to use green product & make a better future for our loved ones. Thank you.